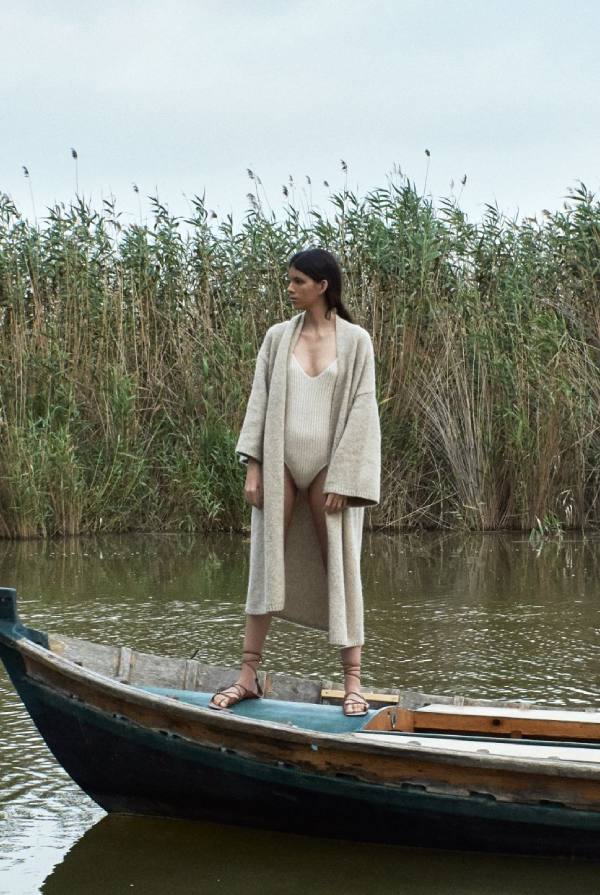 In The Rice Fields
One breezy dawn, on a magical fishing boat-ride, somewhere on the beautiful coast of Valencia, the story was born. While the sun was rising up and the clouds were still covering the quiet celestial sky, a quiet feeling of freedom will enhance your body. In the last minutes of the sunrise, the smell of the rice fields all around and the pleasant humidity of the August day, will fill your soul with a warming calm.
Take a second on a small pier and breathe! Run barefoot! Walk along the shore of the rough sea while the waves are breaking at your ankles. Let it flow, trust the nature and surrender. Don't be afraid to Take Your Leap Of Faith.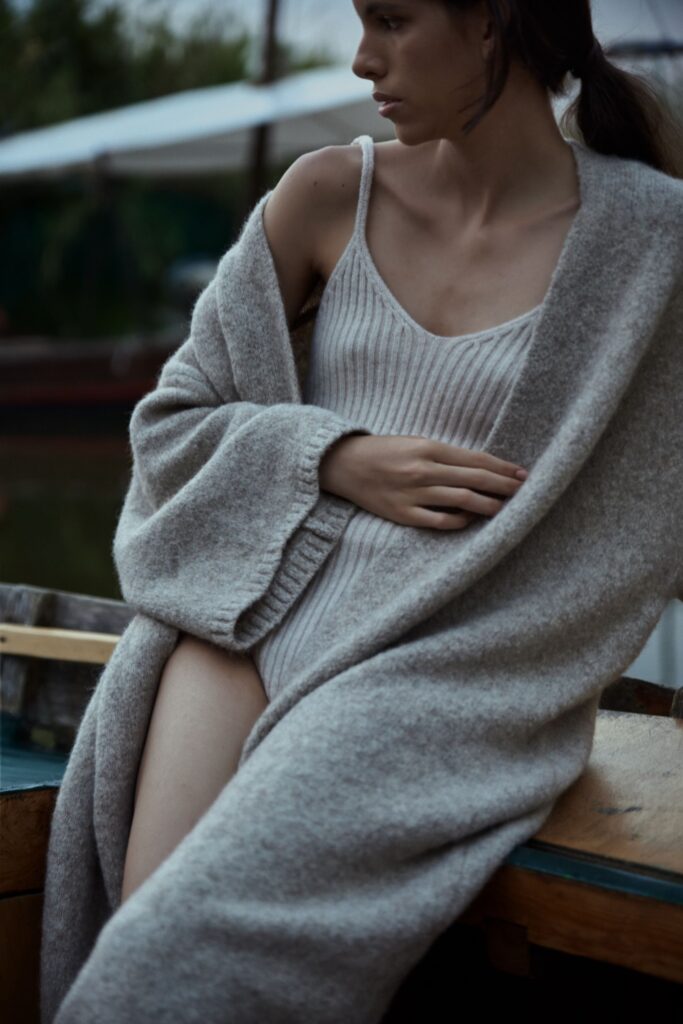 Leap is a collection inspired by the essence of the simple life, deeply influenced by clean and minimalistic spirit. A fusion of fresh silhouettes and carefully selected luxury materials are crafted into a collection of effortless pieces for the modern woman's wardrobe. The dream started with the need for creating easy garments for everyday life, knitted in clean lines and combined with refined structures for perfect layering.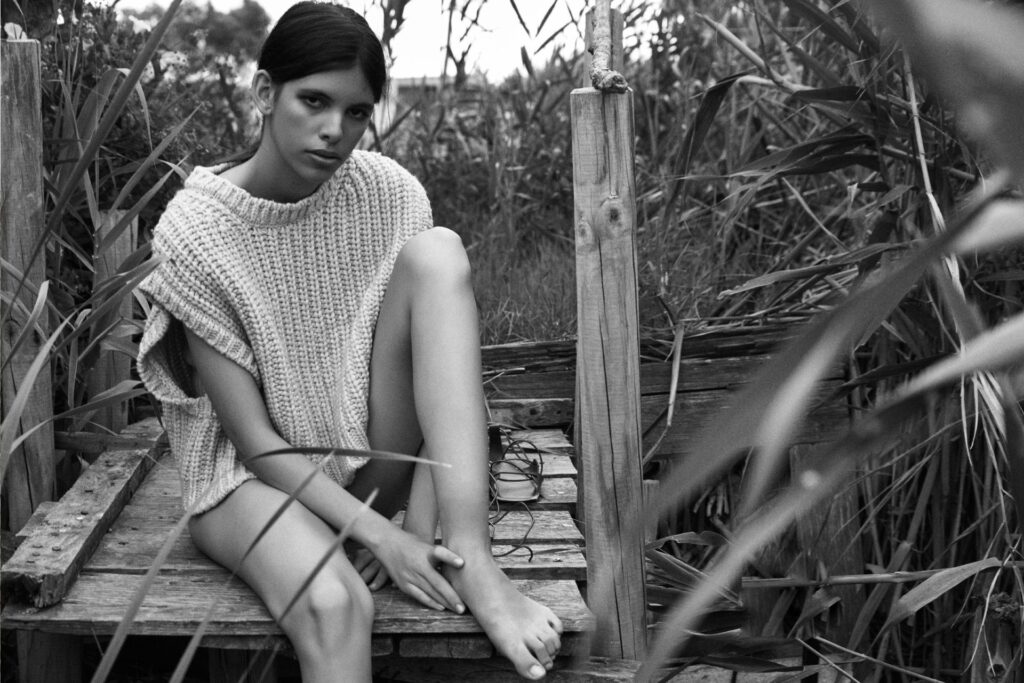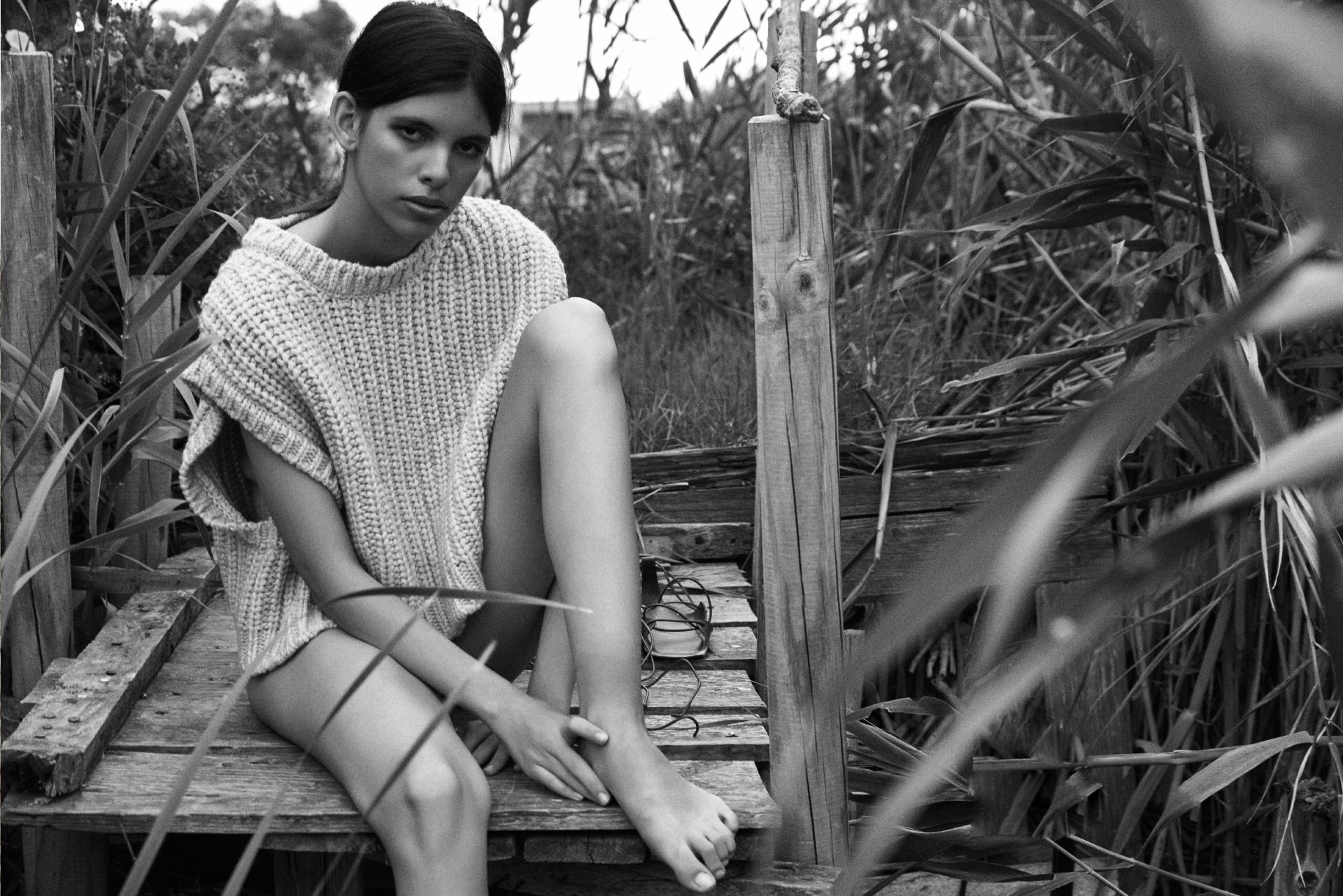 The collection is composed of three product concepts harmoniously complementing with each other.
Essentials is a concept of comfortable garments with an expression of intimacy as a second skin to the body. The minimalist aesthetic draws the focus on the expert craftsmanship and luxurious materials used to create wardrobe staples with a modern twist. Each piece is beautifully constructed from extra fine cashmere
with neutral color shades of perfect ecru and easy-to-wear dusty grey.
Collection is born out of a need for a relaxed yet sophisticated off-duty uniform. Feminine, ease echoes through the fluid and sophisticated knitwear pieces, which are crafted from rich cashmere and wool, evoking timeless elegance. A range of chunky wool, amazingly soft yak and alpaca fiber as key materials are available in natural ecru and grey but also vibrant and eye catching pink for making the perfect statement.
Loungewear is a balance of a fashion-forward viewpoint of the intimate wear with a timeless appeal, breathing new life into luxurious wardrobe staples with its hallmark modern and minimalist approach. Elegant basics and understated underwear that are the definition of effortless sophistication.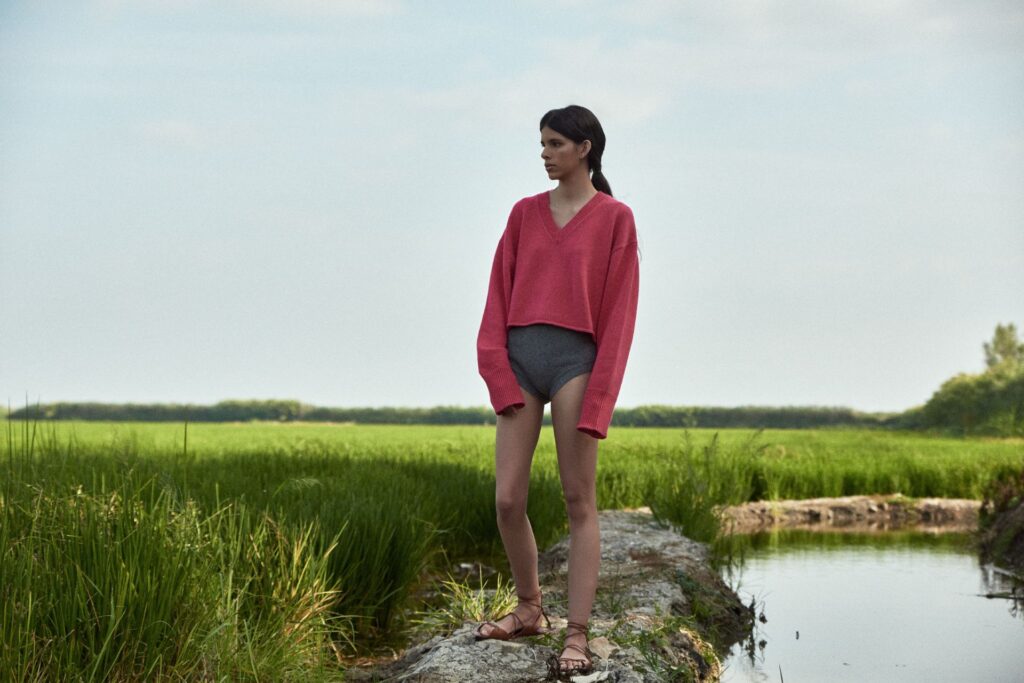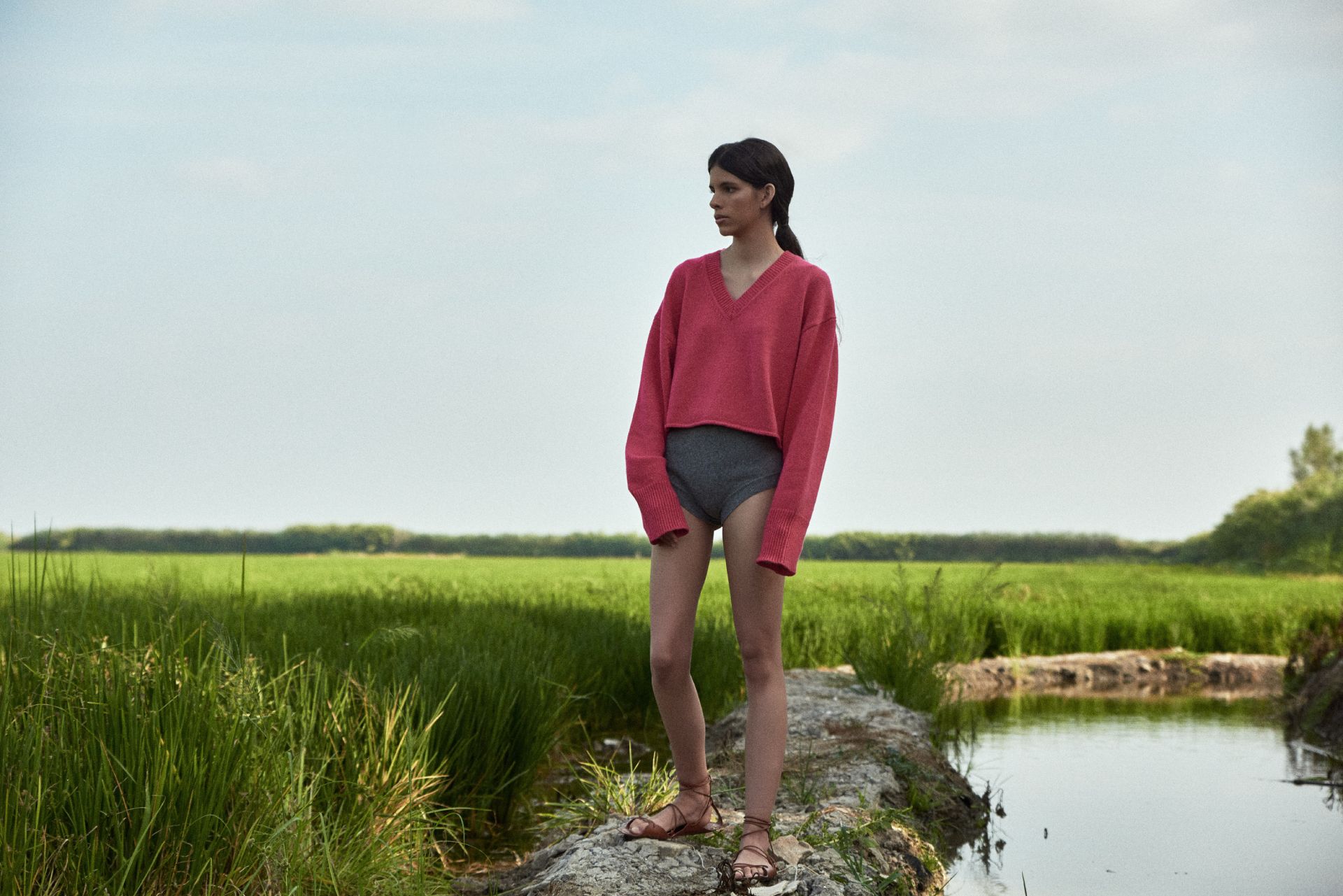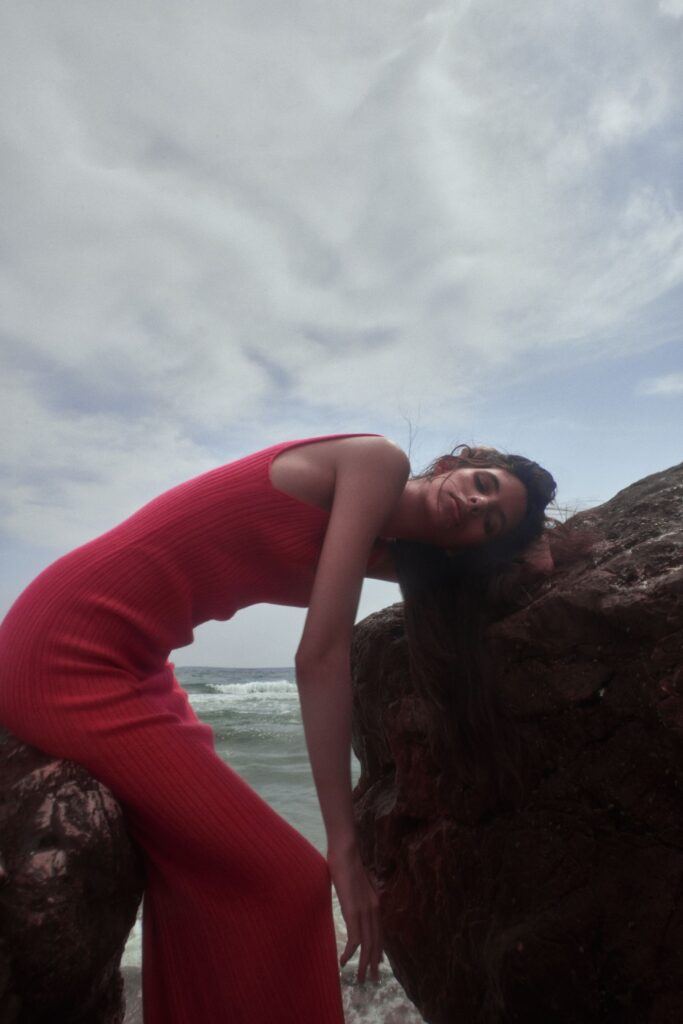 Location: La Albufera (Valencia)
Photography: María Martínez, Lidia Torregrosa
Video: Jesús Ponce
Model: Elsie Ventura.